Indy
Details
Variations
Technology
AIRLOCK
Feather light, seamless energy transfer, buttery smooth flex, Airlock highbacks eliminates the need for traditional forward lean components to create the lightest weight, performance highbacks ever made.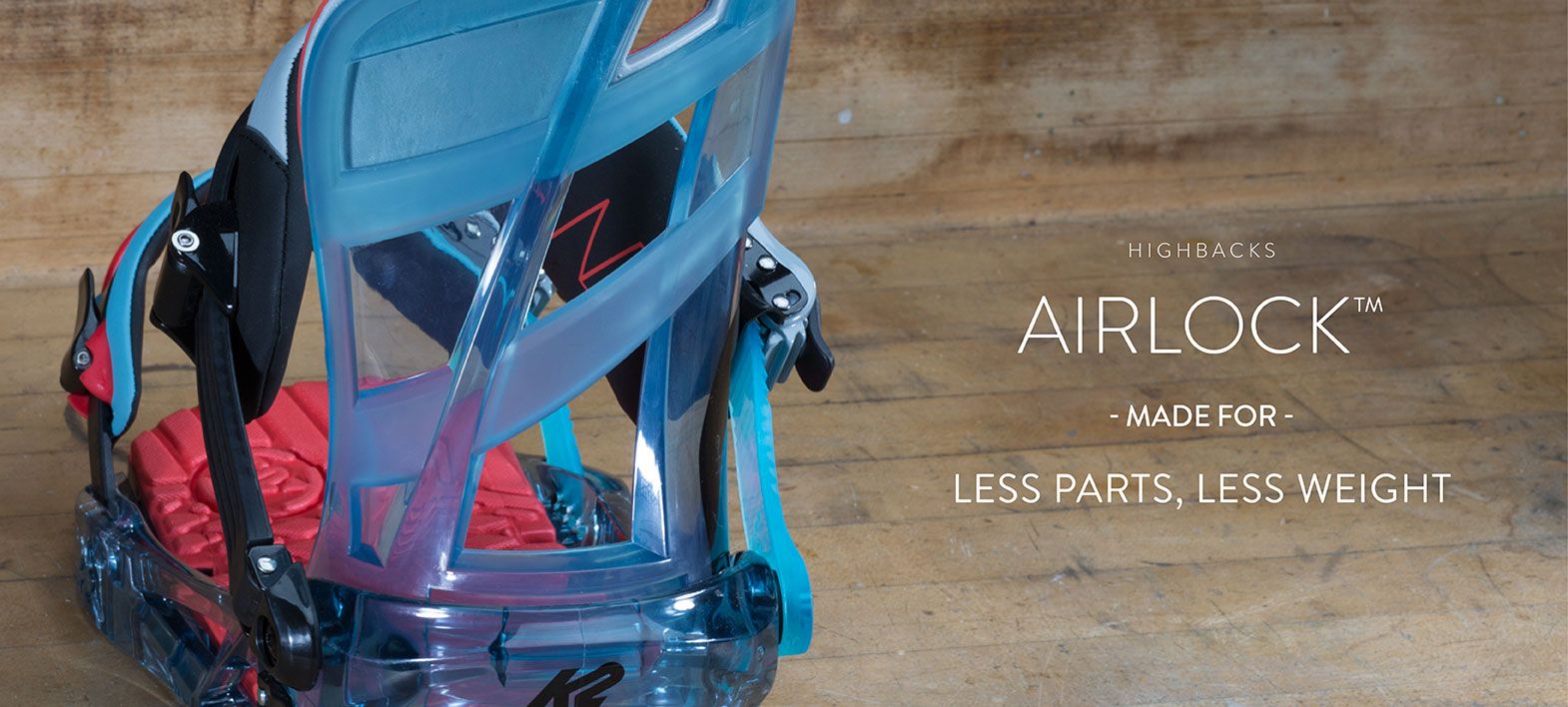 Reviews
Adjustable (5)
Comfortable (5)
Great construction (3)
Installs easily (3)
All mountain (3)
Freeriding (3)
Park (3)
Sizing:

Feels full size too small

Feels half size too small

Feels true to size

100%

(4 reviews)

Feels half size too big

Feels full size too big

Width:

Feels too narrow

Feels true to width

75%

(3 reviews)

Feels too wide
Reviewer Profile:
Advanced (3)
Adjustable
Comfortable
Great Construction
Installs Easily
All Mountain
Freeriding
Powder
Speed
Comments about Indy:
I have the XL mounted on my '17 ultra dream 165w and I think it's the perfect match. The only gripe I had is the toe strap. It's solid but it was really hard for me to make it comfortable but I got it to work. I'd say it's a good medium flex but really responsive. I like how dialed in you can get your stance. High back adjustment is strange but I don't see anyway it could break. I think you get way more out if these than what you spend.
Adjustable
Comfortable
Easy Entry & Release
Good Interface
Great Construction
Installs Easily
Lightweight
Stylish
Wallet friendly
All Mountain
Downhill
Freeriding
Park
Powder
Tricks
Comments about Indy:
MY before binding were the cinch CTC, I loved those however, these indys are just amazing. To the experienced freestylers with a tight budget, or to those just starting out, I strongly recommend

Cheap, stylish, comfortable... what more do I need to say.
Sizing:
Feels true to size
Width:
Feels too wide
Comments about Indy:
I had these and the stitching has already ripped almost completely around the edges on just one of them. k2 wont do anything for me. poor craftsmanship.. i do not abuse them at all and they look like i used them for 3 years already
Sizing:
Feels true to size
Width:
Feels true to width