Stark Boot
Details
Technology
BOA CONDA
The patented K2 CONDA System allows you to tighten, loosen or adjust your liner on-the-fly – from outside of the boot! The first time you try this, you'll wonder how you ever rode without it.
How it works: Whether attached to a Boa® reel or part of our K2 Conda™ system, the CONDA minimized harness is securely built into the shell of the boot and tightens around the liner to lock your foot in position. Focus is on the superior ankle support and heel hold. The harness lace is threaded through a floating tongue lace guide, allowing riders to customize fit for maximum comfort.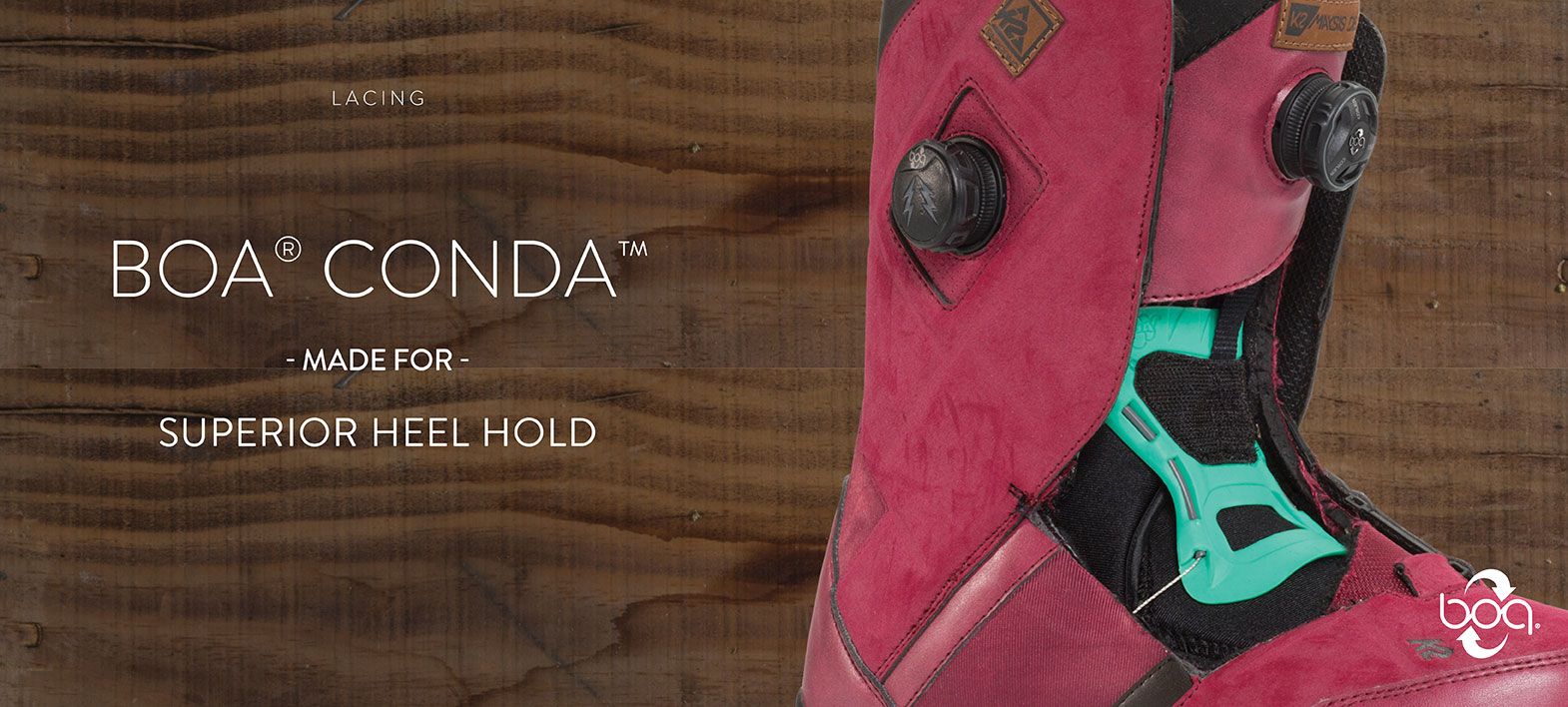 ENDO CONSTRUCTION
The Endo construction is based on a urethane endoskeletal structure that focuses boot structure and flex into a single engineered part. The result is a structure that flexes and returns without breaking down when compared to the stitch and glue construction of traditional boots. So you get consistent flex and a boot that returns to a neutral riding position quicker and with more energy, which helps you ride longer.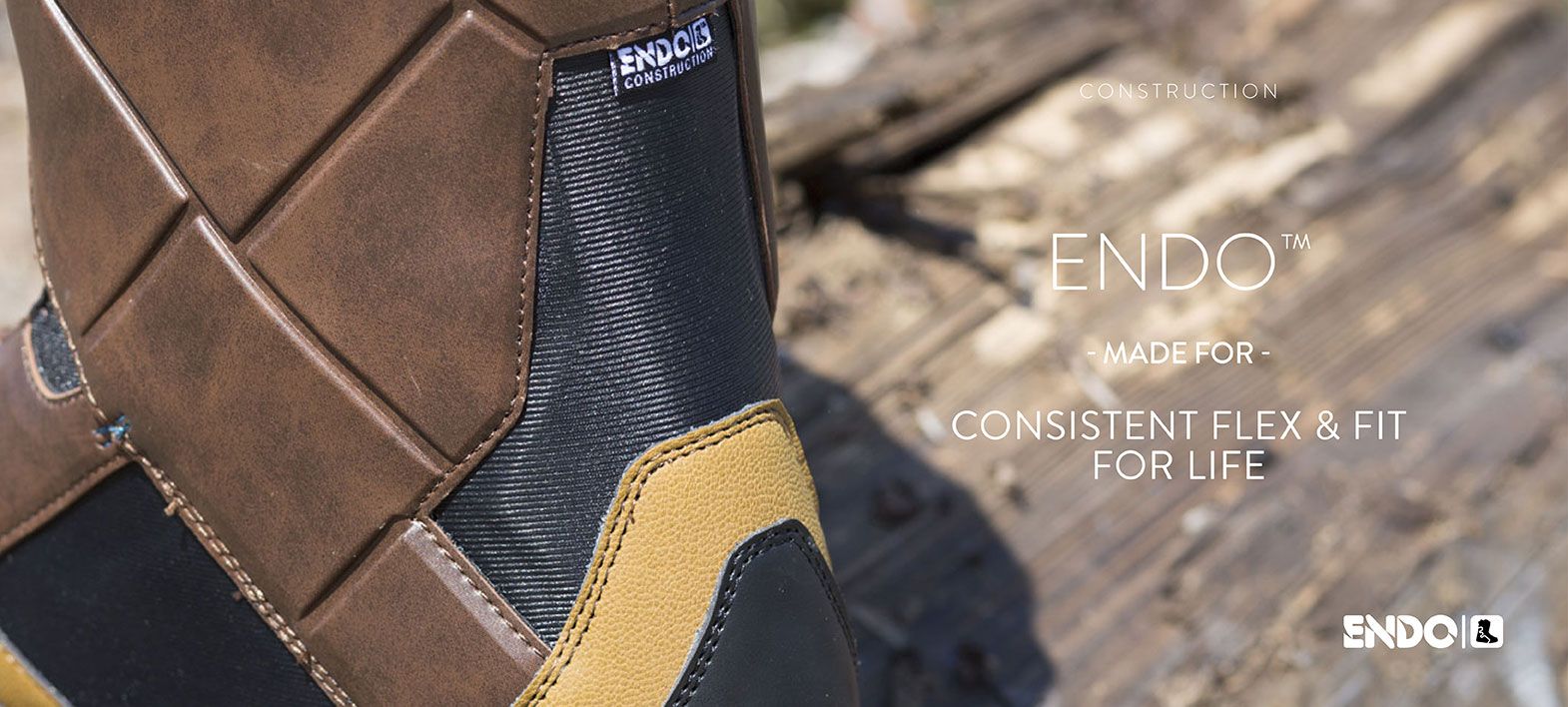 KWICKER BOOTS
We proudly introduce the Kwicker Backcountry System. Built on a new generation of K2's proven Clicker binding interface, and enhanced with breakthrough technologies in splitboard and boot construction we left nothing untouched in this totally new system.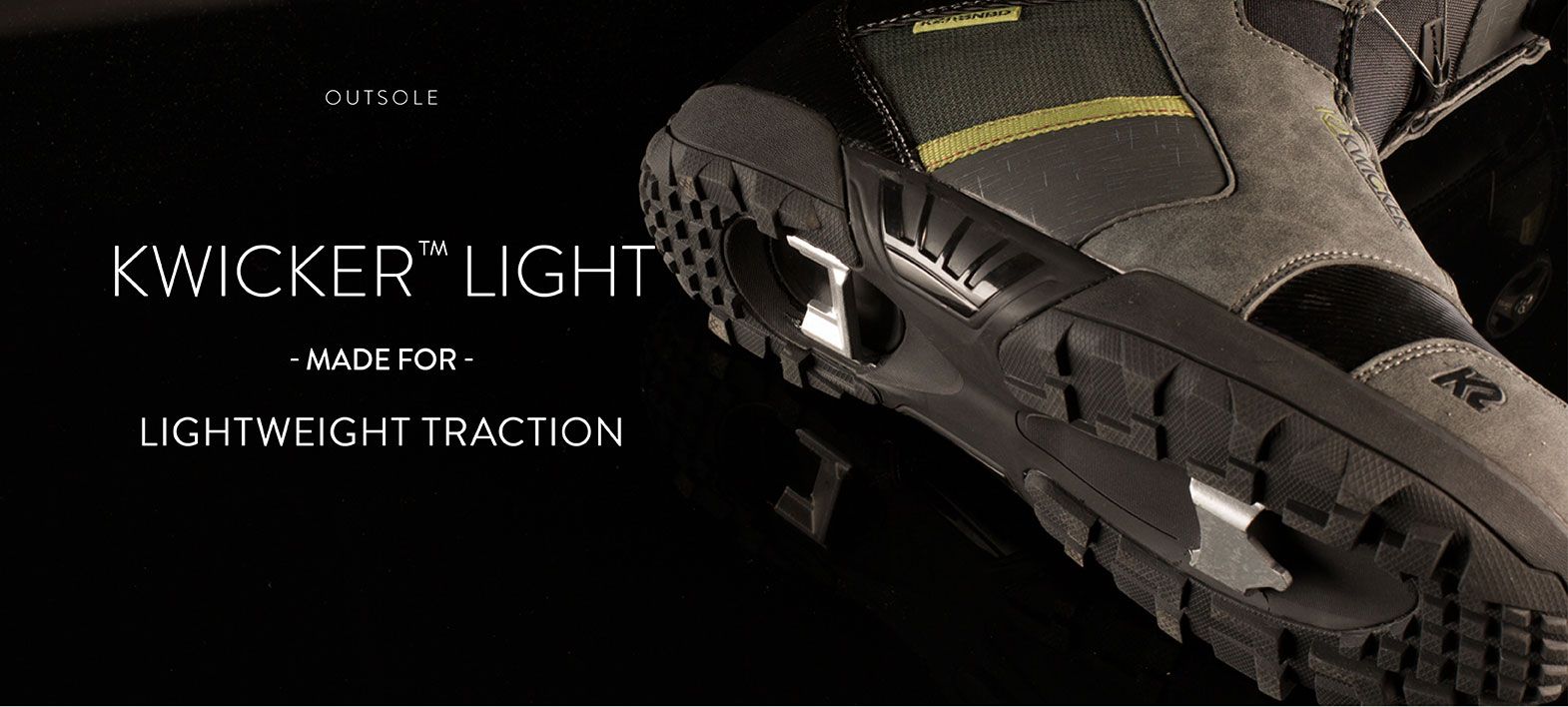 Reviews
Easy to set up (7)
Lightweight (7)
Tough (7)
Warm (7)
Rugged (6)
Speed (5)
Icy conditions (3)
Powder (3)
Reviewer Profile:
Advanced (5), Expert (3)
Easy To Set Up
Lightweight
Rugged
Stylish
Tough
Warm
Comments about Stark Boot:
I have been writing K2 products since I began snowboarding in 1993. I have loved everything that I have purchased up until now. I bought these to replace a pair of K2 aces for my clicker snowboard set up. They are for stiffer than any of the previous boot models that work with the clicker system. So much so that they caused the board to maneuver completely differently. It felt like more of a ski binding then a snowboard boot. They are so stiff they prevented me from getting any fluid edge transitions on the board. I ended up switching back to my old K2 aces after several runs. These still need some product engineering work. I will probably be sending them back.
Comment on this review
Easy To Set Up
Lightweight
Rugged
Stylish
Tough
Warm
Half-Pipe
Powder
Speed
White Out Conditions
Comments about Stark Boot:
Well I've been using Clickers for years and when I was able to pick up a pair of Kwicker Stark boots I couldn't say NO! the new Endo construction and Boa system just add to the ease of use.
Comment on this review
Easy To Set Up
Stylish
Tough
Comments about Stark Boot:
I got my Kwicker boots last week because my old Clicker boots are on their last leg. Unfortunately, they don't *quite* fit the old clicker bindings as we read online. The front end goes in the binding easy enough, but unlike our old boots, the release latch on the binding wont click down. That is, the rear latch won't quite wrap around the rear tab on the boot; clicking it in. It may be possible to file down the rear boot tab somehow, but I haven't inspected/compare the old & new boots in detail yet. I'm also not thrilled at taking a file to my new boots.
Comment on this review