Stark Step In
Details
Technology
ENDO CONSTRUCTION
The Endo construction is based on a urethane endoskeletal structure that focuses boot structure and flex into a single engineered part. The result is a structure that flexes and returns without breaking down when compared to the stitch and glue construction of traditional boots. So you get consistent flex and a boot that returns to a neutral riding position quicker and with more energy, which helps you ride longer.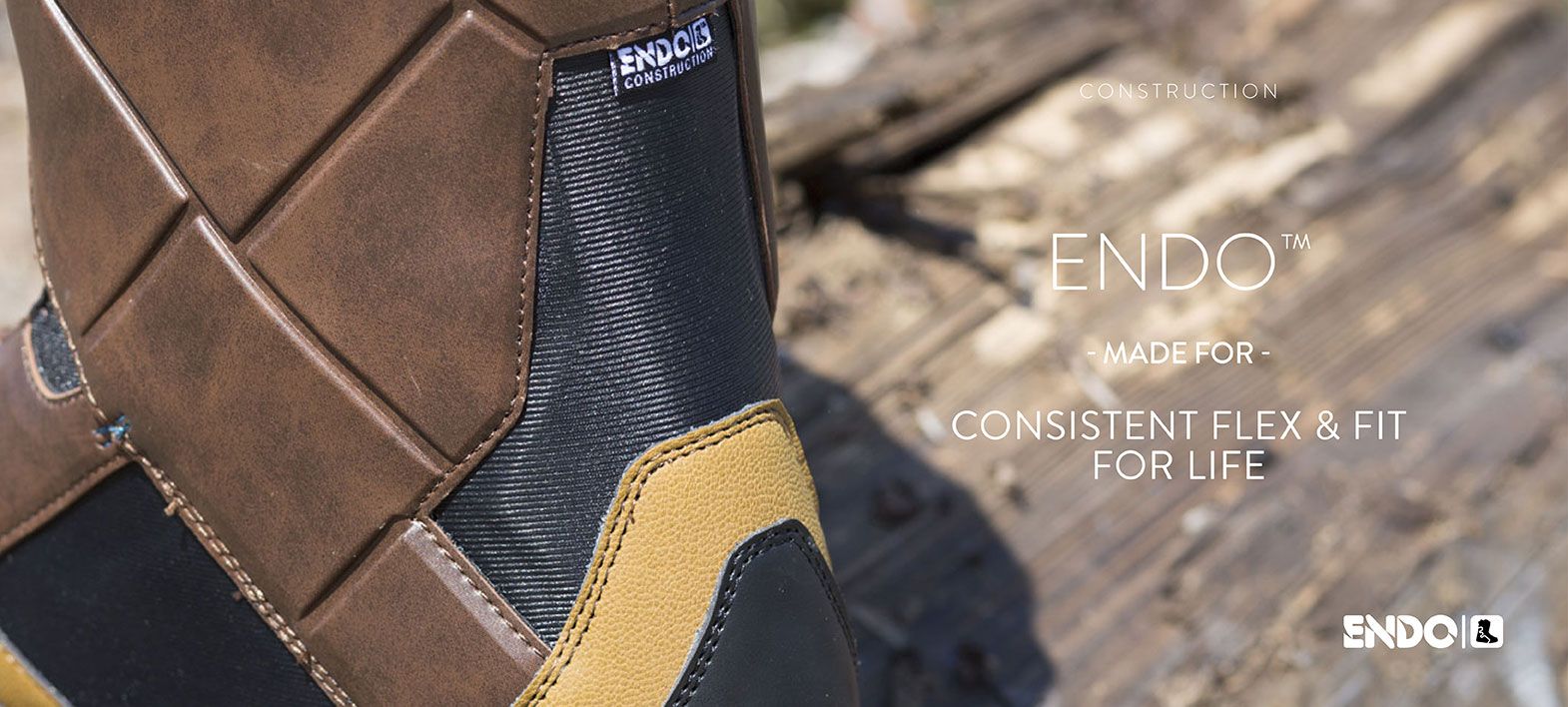 BOA CONDA
The patented K2 CONDA System allows you to tighten, loosen or adjust your liner on-the-fly – from outside of the boot! The first time you try this, you'll wonder how you ever rode without it.
How it works: Whether attached to a Boa® reel or part of our K2 Conda™ system, the CONDA minimized harness is securely built into the shell of the boot and tightens around the liner to lock your foot in position. Focus is on the superior ankle support and heel hold. The harness lace is threaded through a floating tongue lace guide, allowing riders to customize fit for maximum comfort.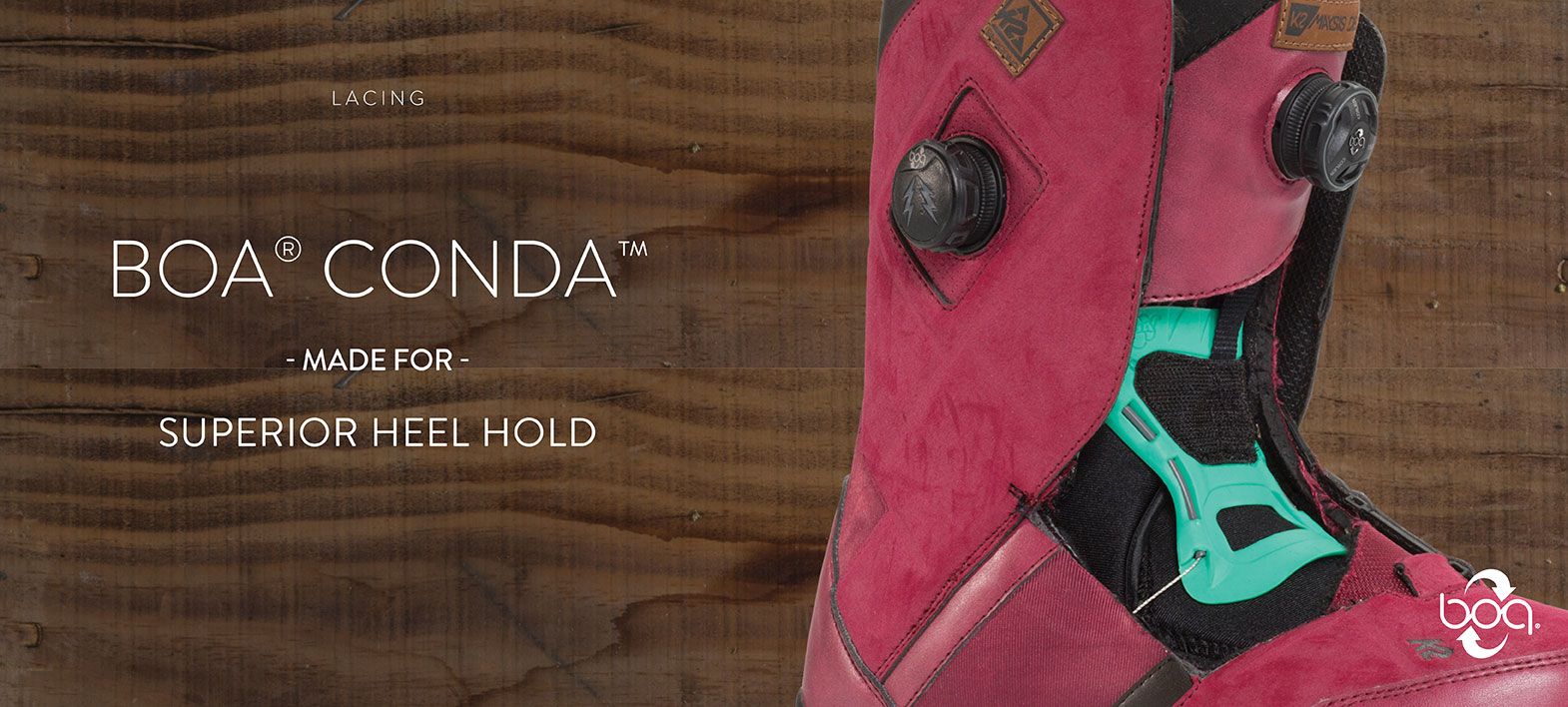 Reviews
Easy to set up (8)
Lightweight (8)
Warm (8)
Tough (7)
Rugged (6)
Speed (6)
Icy conditions (4)
Powder (4)
White out conditions (3)
Reviewer Profile:
Advanced (5), Expert (4)
Easy To Set Up
Lightweight
Stylish
Warm
Crud, Groomers, Wind Buff goes anyplace you ride
Icy Conditions
Powder
Speed
White Out Conditions
Comments about Stark Step In:
Clean easy connection after getting used to the newer design (previously riding beat up 17 yr old boots). Fit into my old bindings just fine with a bit of practice, three days and I was clicking in straight off the lift without stopping! Love the comfort and control of the BOA system, can adjust the flex to fit the conditions and the day. One note of caution is that the stiffer flex of the boot is not forgiving, there is a softer step-in boot if you are looking to hang in the park with your backpack speaker thumping or a boot that transitions from the slopes to the bar/club more easily. These boots handled all the terrain available in the Sierra Nevada's without hesitation. Can't wait to take them up to the Northern Rockies!

Only potential minus was that the stitching blew out on the outside of one foot after 50 days last season.
No problems with return, replacement boots are in hand with no hassle. Will wait to see if replacement boots hold up.
Easy To Set Up
Lightweight
Rugged
Stylish
Tough
Warm
Comments about Stark Step In:
I have been writing K2 products since I began snowboarding in 1993. I have loved everything that I have purchased up until now. I bought these to replace a pair of K2 aces for my clicker snowboard set up. They are for stiffer than any of the previous boot models that work with the clicker system. So much so that they caused the board to maneuver completely differently. It felt like more of a ski binding then a snowboard boot. They are so stiff they prevented me from getting any fluid edge transitions on the board. I ended up switching back to my old K2 aces after several runs. These still need some product engineering work. I will probably be sending them back.
Easy To Set Up
Lightweight
Rugged
Stylish
Tough
Warm
Half-Pipe
Powder
Speed
White Out Conditions
Comments about Stark Step In:
Well I've been using Clickers for years and when I was able to pick up a pair of Kwicker Stark boots I couldn't say NO! the new Endo construction and Boa system just add to the ease of use.