Cool Bean
Details
Variations
Technology
Tech - Enjoyer
TWEEKEND
A revolutionary tweek to the ends of our industry leading Baseline technology. By extending the Baseline rocker all the way out to the absolute ends of the board, new ride-able surface is unlocked, giving you a bigger, more stable platform to press, float and land on.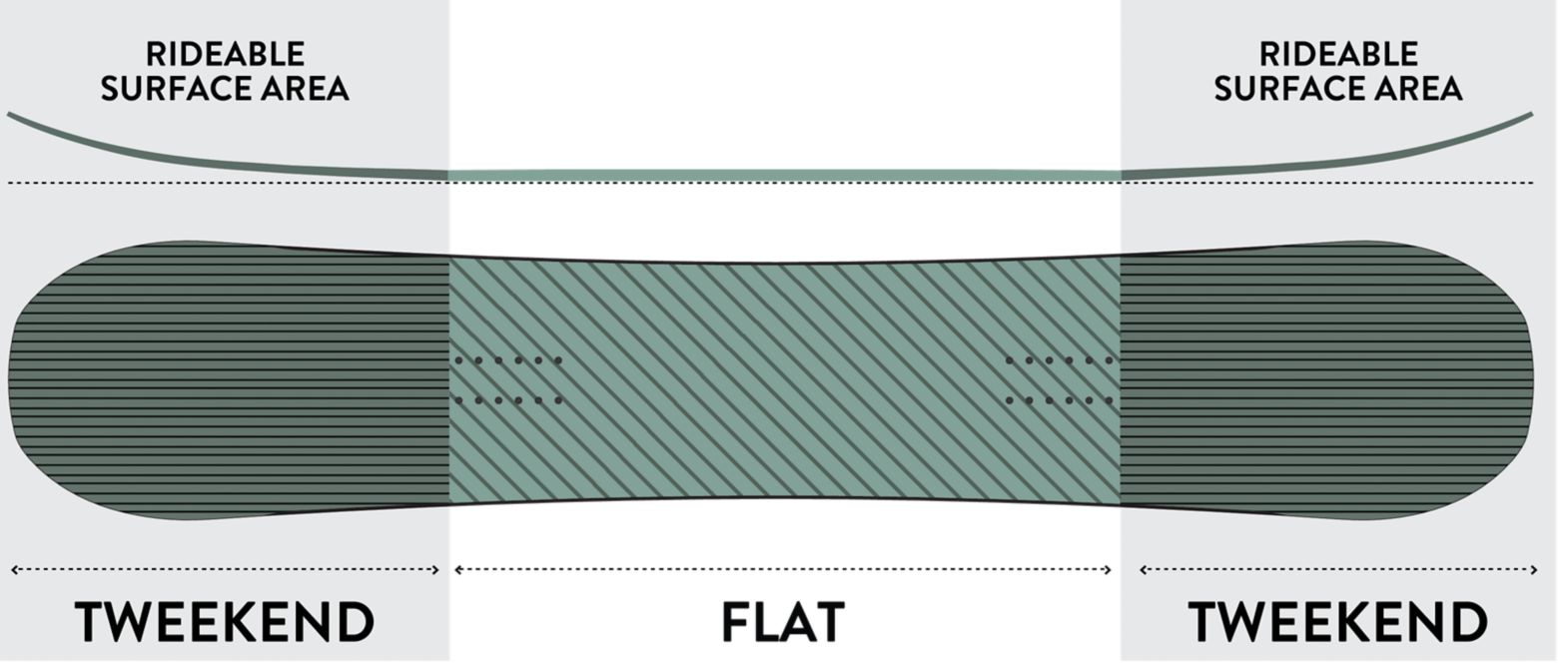 Reviews
Smooth stability (5)
Carving ability (4)
Fast (4)
Well balanced (4)
Lightweight (3)
Freeriding (6)
Powder (5)
All mountain (3)
Reviewer Profile:
Expert (4)
Carving on rather soft slopes
Deep powder
Powder
Tree runs
Comments about Cool Bean:
Poor stability on hard /icy slopes is the only letdown. Pure pleasure in deep powder altough sometimes a little slow. But the surf feeling and the effortless( back goot thanks you) powdersurfing is ridiciously fun!! Even better in tree runs because of the great float and the easy turning
Comment on this review
Bipartisan ripper ~ loves pow and groomers
Carves like a dream
Carving Ability
Damp and stable at speed in chop
Fast
Float, Foatier, Floatiest
Floats like a 64 and turns like a 44 in trees
Fun, funner, funnest
Smooth Stability
Toe drag, what toe drag?
Tough
Well Balanced
Your back leg will thank you
Switch landings are not your friend
All Mountain
Freeriding
Powder
Comments about Cool Bean:
If you add one new board to your quiver, this is it. If you ride a 'one quiver all mt board', this is your excuse... no, your duty, to create a quiver.
Comment on this review
Carving Ability
Fast
Insane Carving Machine!
Lightweight
Lots Of Pop
Shreds!
Smooth Stability
Tough
Well Balanced
All Mountain
Freeriding
Fun Days!
I'd Take It Anywhere!
Speed
Comments about Cool Bean:
The Cool Bean rips! I've only rode it on groomers and it RIPS! A perfectly balanced carving machine.
Comment on this review