Raygun
Details
Technology
ICG GLASS
Integrating carbon into the fiberglass reducing overall weight and creating a super smooth release of power while increasing pop and liveliness. Each level of ICG is tailored for the rider at hand and their performance needs.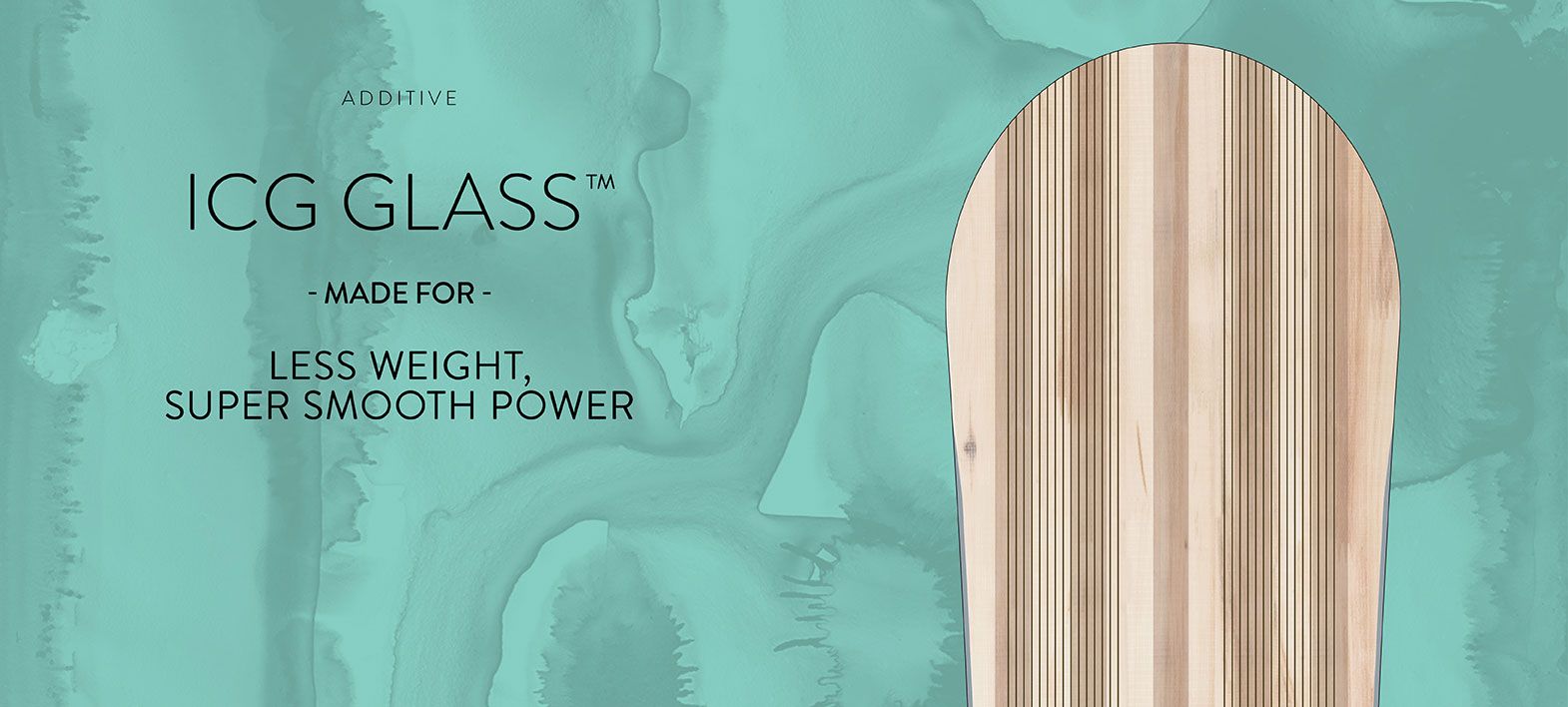 HYBRITECH
Hybritech™ is the most efficient way to make a snowboard without sacrificing one ounce of performance. Featuring sidewall along the running surface that flows into the nose and tail providing low swing-weight, optimized turn initiation, and durability.
Reviews
Easy to set up (3)
Lightweight (3)
Reviewer Profile:
Advanced (3)
Easy To Set Up
Fun
Lightweight
Smooth
Comments about Raygun:
Top notch board, first board i owned and wow does this board make life so much fun. It opens up a whole new world, this board doesnt fault anywhere. Where you go it will follow and perform beyond all expectations. Ive riden many other boards (brothers) and this is far better they even wanted to steal it off me. Please if your looking for an all around champion do yourself a favour and hit the sweet stuff with this absolute GEM!!!!
Easy To Set Up
GREAT FLEX
Lightweight
Loves freshies
Turns well
Wicked pop
All Mountain
All mountain freestyle
Powder
Comments about Raygun:
i got the 2013 version of this board straight off the shelf, im about an intermediate rider? maybe a bit above, starting to experiment with rails and more advanced tricks over jumps etc...
anyways i took this up to my local and gave her a test run the other day, to begin with i thought i had made a massive mistake, couldnt turn, kept catching an edge, was like learning again... all of this chaged once i got comfortable on the board! i absolutely loved it, it inspires confidence and creativity, the flex and pop is so much fun,it makes u want to try manuals down double diamonds, and huck drops that i never would have looked at on any other board, turns great, and is suprisingly good for short sharp turns and agility, only con i could pick is probably how the board wears, i noticed a few scratches after my first use, but thats all that i can fault it on - and i think the designs kinda lame.
Easy To Set Up
Easy Turns
Forgiving
Great pop
Lightweight
Stylish
Not Too Durable
Push Harder To Stop
Free Ride
Half-Pipe
Jumps
Powder
Speed
Comments about Raygun:
Rocker is great for turns but does not grip the snow as well as camber so it is tougher to make sharp turns