Ultra Dream
Details
Technology
BAMBOOYAH
ICG GLASS
Integrating carbon into the fiberglass reducing overall weight and creating a super smooth release of power while increasing pop and liveliness. Each level of ICG is tailored for the rider at hand and their performance needs.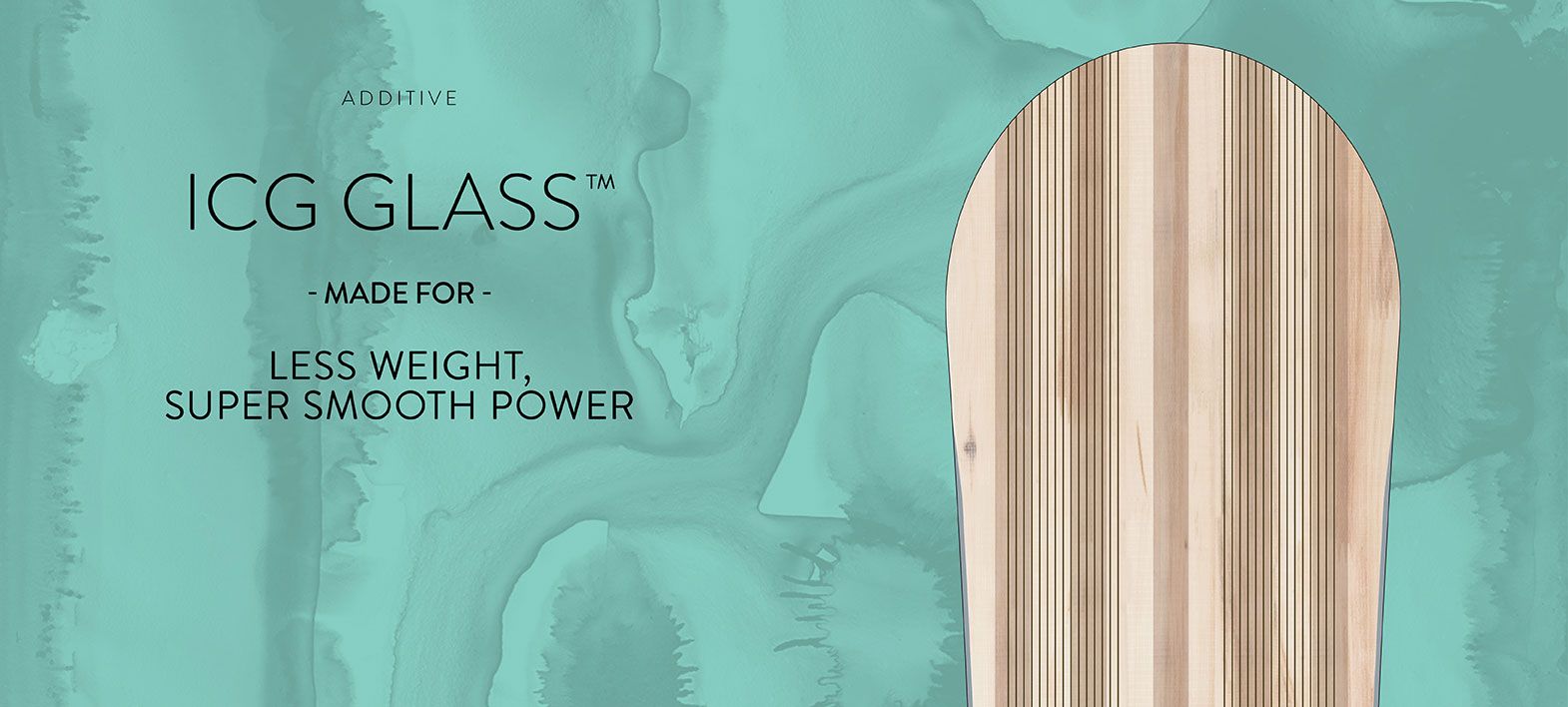 Reviews
Stylish (4)
Tough (4)
Fast (3)
Lightweight (3)
Rugged (3)
Powder (7)
Speed (5)
White out conditions (3)
Reviewer Profile:
Expert (4)
Carving Ability
Fast
Good Flexibility
Smooth Stability
Tough
Well Balanced
All Mountain
Freeriding
Powder
Speed
Comments about Ultra Dream:
The Ultra Dream is my all time favorite board. I'm on my 3 round of Ultra dreams. I own this model in a 155cm, 158cm and 158cm in the Ultra Split. I have been riding for 18 season, live in the Northern Rockies region and work in the retail industry so I am fortunate enough to ride lots of different boards every season. This is any all mountain, freeride powder board with a slight tapered construction. This board has endless float in the powder and an amazingly durable base. I have never got a core shot in this model. I have friends that have got core shots, but those are very few and far between, unless you ride at Big Sky resort which can and will eventually trash any base. This board has no speed limit and carves really well for a powder board. The bambooyah core makes for such a stable ride. . If you love powder, trees, open bowls and endless float out of board then this is the board for you.
***New for 2016/2017 K2 added Bambooyah to the Turbo Dream. If you like to regularly ride switch look at the turbo dream. The Turbo Dream also has more pop than the Ultra Dream.
Fast
Lots Of Pop
Pow-formance
Smooth Stability
Well Balanced
All Mountain
Deep Days
Freeriding
Powder
Speed
Tricks
Comments about Ultra Dream:
I tried the Ultra Dream on a demo day and fell in love instantly. I have been riding for over 25 years and this is probably the most well rounded board I have ever ridden. While it is already known as a killer pow stick, its true beauty comes from the fact that it's almost as good on groomers. The flex is just right, not too stiff (which makes it not quite as good at cutting through crud and tracked out pow) and not so flexy so as to chatter on speed runs on hardpack. Overall, if I could only ride one board every day of the season, be it heli riding, backcountry sled missions or resort days I would have no worries relying on the Ultra Dream to handle it all.
Easy
Fast
Floats
Fun
Stylish
Tough
Powder
Speed
White Out Conditions
Comments about Ultra Dream:
i got 100+ days on last years, loved every day of it. Sold it and ordered this years!