WWW
Details
Variations
Technology
JIBTIP

HYBRITECH
Hybritech™ is the most efficient way to make a snowboard without sacrificing one ounce of performance. Featuring sidewall along the running surface that flows into the nose and tail providing low swing-weight, optimized turn initiation, and durability.
TWEEKEND
A revolutionary tweek to the ends of our industry leading Baseline technology. By extending the Baseline rocker all the way out to the absolute ends of the board, new ride-able surface is unlocked, giving you a bigger, more stable platform to press, float and land on.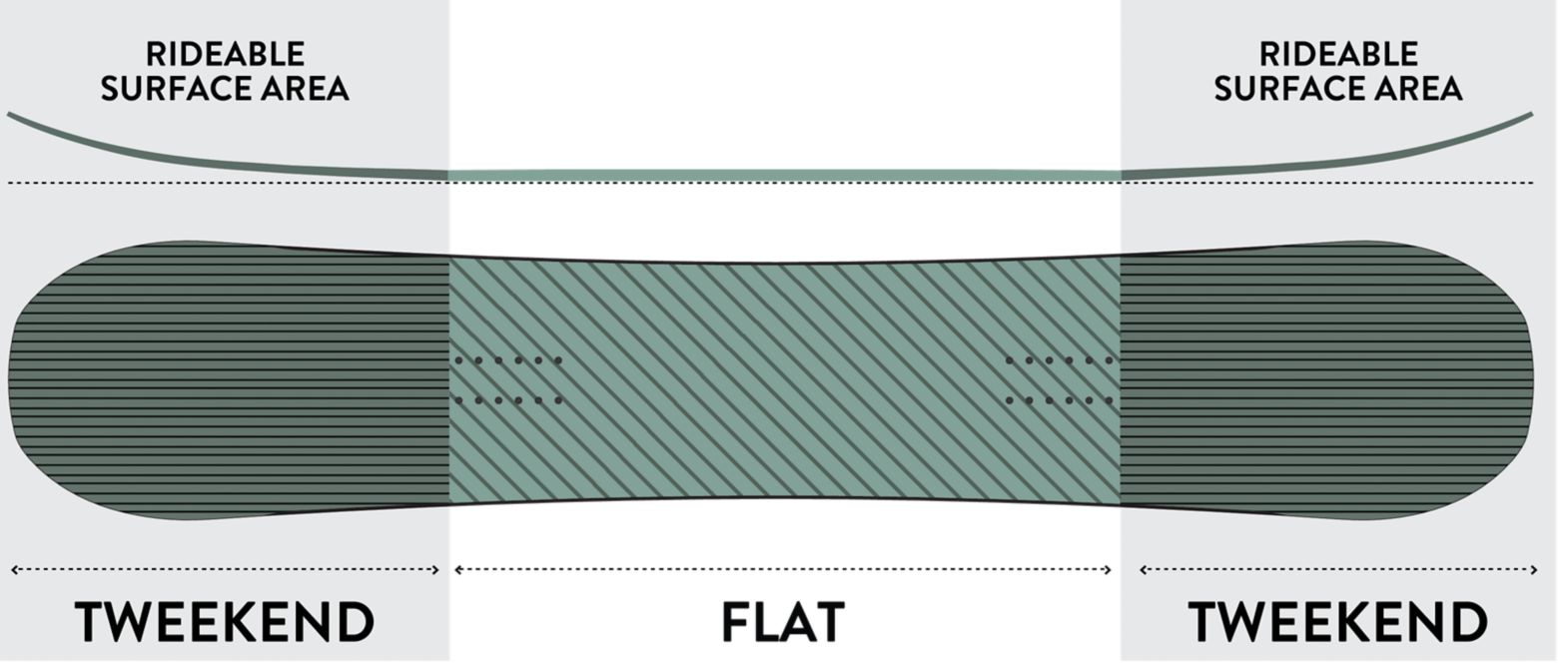 Reviews
Lightweight (12)
Good flexibility (10)
Lots of pop (8)
Easy to set up (5)
Stylish (5)
Dings easily (4)
Unstable (3)
Park (12)
Tricks (8)
Powder (6)
Jumps (3)
Rails (3)
Reviewer Profile:
Advanced (7)
Carving Ability
Fast
Good Flexibility
Lightweight
Lots Of Pop
Comments about WWW:
Surprise, good pop and stability. Fun board but ...
Fast
Good Flexibility
Lightweight
Lots Of Pop
Comments about WWW:
Is a very good board with union bindings sometimes it slips out from under me at slow speeds otherwise it's an all around good board for small to medium park features and double blacks
Can Take A Beating
Easy To Set Up
Fast For A Soft Board
Lightweight
Comments about WWW:
Great board, it went through a lot of abuse and actually survived an entire season with me, and i am a very aggressive rider, so that should be telling you something. it worked great for all mountain stuff, it was actually the best rail board that i've used that worked great in stuff besides rails and street.

i also could float in pow with this board just fine, in fact, the only thing i had major problems with were you can't really hit jumps above 40 feet without washing out on the landing. oh yeah, i also don't really recommend that this is your go-to pipe board, had no edge hold on the pipe walls except for when it was spring and the snow was soft. other than that, it held up great.