WWW Wide
Details
Variations
Technology
JIBTIP

HYBRITECH
Hybritech™ is the most efficient way to make a snowboard without sacrificing one ounce of performance. Featuring sidewall along the running surface that flows into the nose and tail providing low swing-weight, optimized turn initiation, and durability.
TWEEKEND
A revolutionary tweek to the ends of our industry leading Baseline technology. By extending the Baseline rocker all the way out to the absolute ends of the board, new ride-able surface is unlocked, giving you a bigger, more stable platform to press, float and land on.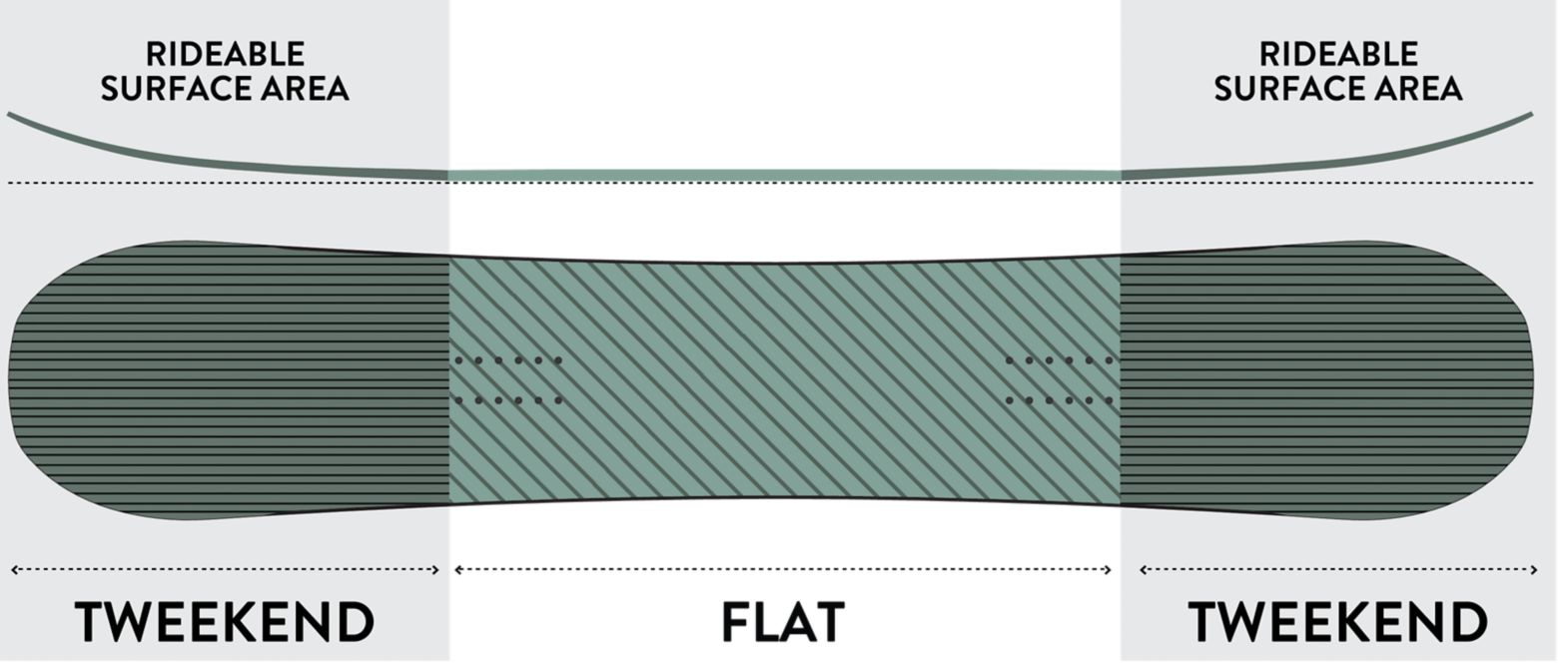 Reviews
Lightweight (7)
Good flexibility (3)
Lots of pop (3)
Smooth stability (3)
Tough (3)
Park (5)
Powder (5)
Tricks (3)
Butter
Flatland Tricks
Flexy
Forgiving
Holds Wax Well
Lightweight
Ptex Top Sheet
Comments about WWW Wide:
I am intermediate on the mountain and beginner at the park. This board is great to learn fun tricks near the bottom of the run. I like to go fast so I do not mind it getting noodly under me..even at higher speeds it will hold edge but you have to be intentional about it. I am 5'11 about 160 with size 11 boot and ride a 152 wide. Its effective edge is more like a 157 so do not be scared about a smaller board size. Butters like crazy and very forgiving for learning flatland tricks. A forgiving board for beginners and versatile for intermediates.
Easy To Set Up
Good flex
Lightweight
Tough
Comments about WWW Wide:
this board is good for beginner in tha park love this board...
Carving
Deep snow
Easy turning
Fun to ride
Jumps
Lightweight
Deep snow
Forresty area
Fun parks
Off the piste
On the piste
Comments about WWW Wide:
I have been boarding for well over 8 years now, tried different boards and I have NEVER ridden better than with this board!
I tend to go off the piste a lot to check for deeper untouched snow, rides perfect in it.
Jumps, awesome! Very light so you get more air quicker.
Never mess up on landings and if you do it will forgive and you wont eat the snow under you!
Very flexible and mobile, quick turns.
Very easy to ride goofy in.
you want speed, you got it!
Furthermore the cut off ends look #@()&"§% amazing!
BUY THIS BOARD!!!