Wowpow
Details
Technology
AT TWEEKEND
A revolutionary tweek to the ends of our industry leading Baseline technology. By extending the Baseline rocker all the way out to the absolute ends of the board, new ride-able surface is unlocked, giving you a bigger, more stable platform to float and land on.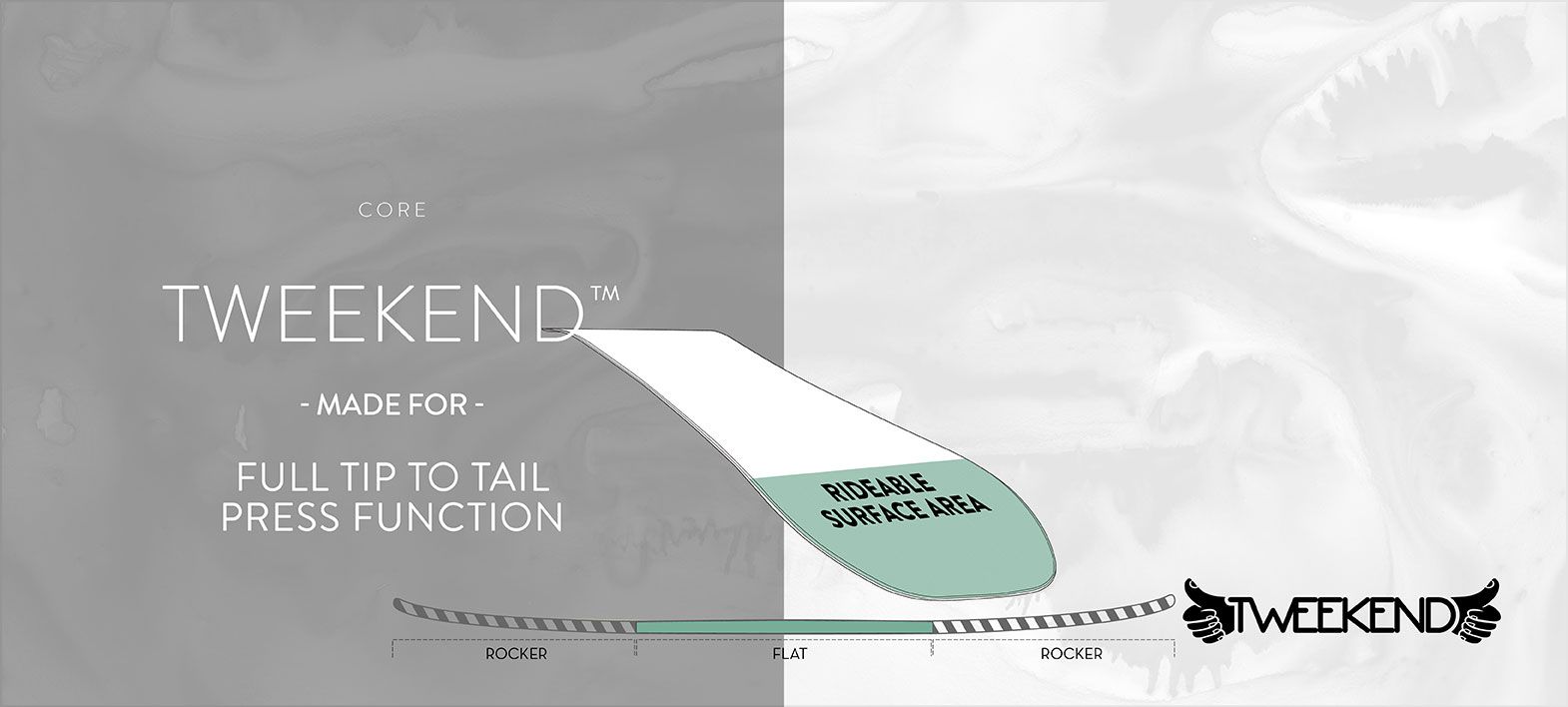 HYBRITECH
Hybritech™ is the most efficient way to make a snowboard without sacrificing one ounce of performance. Featuring sidewall along the running surface that flows into the nose and tail providing low swing-weight, optimized turn initiation, and durability.
CARBON WEB
Always improving the feel and energy return of our boards, the R+D group releases the CARBON WEB rider input/output system. Offered in two levels of sensitivity. Resulting in a more connected feedback loop from terrain to rider.